22集,当救援飞机从头顶掠过的时候,警车已经开进了机场,5个人只好跑进跑道边的荒地,俯瞰的镜头下是5个小小的身影,狂呼滥叫的警车。。。。。。据说这一季的最后一集在美国创下了1200万人的收视!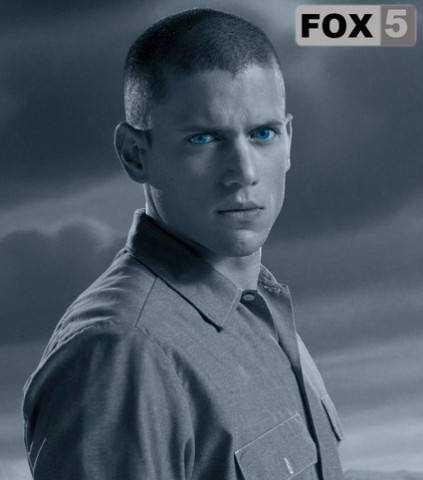 精心策划的越狱每每在编导的调教下一次一次被逼入死角,又一次一次绝处逢生,最后为了救一个人,参加越狱的居然有10个人,翻过高墙的8个人,真可谓精心策划!
不过有意思的是,跑出去的8个人,疯子被最早甩掉,找了个自行车逍遥地骑走了;小偷因为曾经告密,也被抛弃,搭上运马的货车,跑向达拉斯;tbag被昔日冤家砍了一只手,只身跑进丛林,似乎都成功脱险了。只有剩下的5个人,因为时间不够,在跑道端头眼睁睁的看着救援飞机从头顶飞过,在一大堆警车的追捕下,跑进了机场旁边的荒地。
刚开始看的时候,很那想象还会有第二季,如今一大堆的伏笔埋下,只能再次期待了。副总统干掉了总统,女律师找到了没有死去的副总统弟弟,还有那500万美元的秘密,Scofield和Lincoln神出鬼没的父亲,越狱已经不再是指逃脱监狱,而是如何逃脱心灵的禁锢了。呵呵,想起Lost了,迷失不只是在这个荒岛,也是每人的心灵。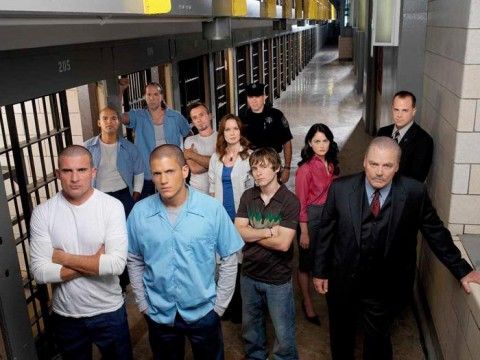 猜猜第二季的开头,smth上有人说,Scofield和Lincoln的父亲救了这帮人,看起来比较合理,如果不防他们一码,再回到监狱,那就再也出不去了,实在是没有下文了。
6月开拍Prison Break的第二季,9月开播,又是一个漫长的等待。。。。。。
附上一篇原文报导。
Make or 'Break': Fox's prison drama, inmates wrestle with post-escape survival
By Amy Amatangelo/ Television
Monday, May 15, 2006
After a season of stops and starts, the inmates of Fox's "Prison Break" finally escaped last week.
In tonight's season finale (at 8 on WFXT, Ch. 25), stoic Michael (Wentworth Miller), his wrongly convicted brother Lincoln (Dominic Purcell), and the rest of their criminal cronies race to escape Warden Pope (Stacy Keach).
Since the series returned in March, the inmates have been running in place while the writers came up with more reasons why they couldn't break out.
"I'm continually amazed by the developments in the plot," Miller said. "I finish every script and it seems like the characters have been backed into a corner they can't possibly get out of, and yet they do in a way that's believable and yet fantastic. It's been an exciting ride so far."
Purcell puts the kibosh on any complaints that the show's twists are outlandish.
"Obviously, the stuff that Michael has to do kind of feels like MacGyver sometimes. I just keep reminding myself that we're in the entertain
The stars also aren't worried about what happens in season 2.
"So many people say, 'Hey, look, the show is going to end when we break out," said Rockmund Dunbar, who plays C-Note. "You know what, we are going to break out and run for 10 years like 'The Fugitive,' so stop it. That's basically when the show begins."
Last week, a dying Westmoreland (Muse Watson) told Michael where his millions were hidden. Michael could spend next season looking for the money and trying to get it to Westmoreland's daughter. Or the show could go the "Lost" direction and spend each episode following a different inmate on the lamb. It's also possible that the conspiracy involving the vice president and an Enron-like corrupt corporation won't be wrapped up tonight and could continue into next season.
But not everyone is guaranteed a job next year. Sarah Wayne Callies, who plays Michael's doctor/love interest Sara, isn't sure if she will be in Michael's life next year.
"I have no idea. I don't know. I've heard everything under the sun. I'm not sure whether or not there's a place for me. If there isn't, I'm grateful for an amazing year. I don't want to be here unless it's for a great reason."